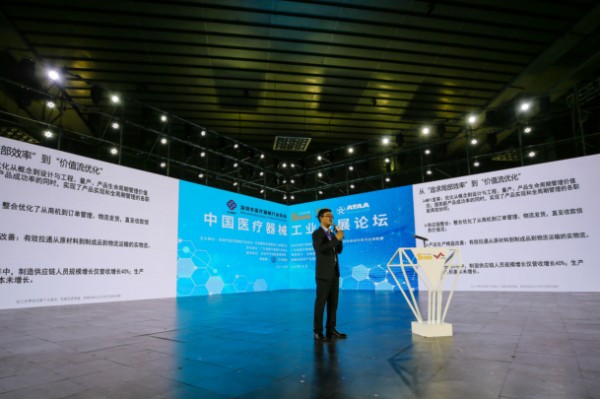 On March 29,2019, Shenzhen Medical Device Industry Association, Shenzhen International Machinery Manufacturing Industry Exhibition, Shenzhen Medical Device Intelligent Production Service Platform, Guangdong Medical Device Association, Guangdong Medical Device Management Institute, held the China Medical Device Industry Development Forum.
The aim of this paper is to help the manufacturers of medical devices have a more profound understanding of the industry situation and the development trend of the future industry.
The forum is presided over by Ms. Gao, Director of the Member of the Shenzhen Medical Device Industry Association, over 200 units, and nearly 300 participants attended the meeting.
The meeting invited the leaders of the drug supervision department and the experts of the industry to discuss the current situation of the medical device and the development trend of the future industry in view of the demand and situation of the upgrading and transformation of the manufacturing industry in Shenzhen area in recent years.
With the development of advanced production and manufacturing technology and the continuous promotion of the industrial environment, the case-sharing is adopted to understand the improvement of the manufacturing and upgrading of the case enterprises and the essence of the essence of lean management, and to assist the sustainable development of the industry. to make a difference.